The European Ceramic Society
AIMed ECerS 2023 Winter School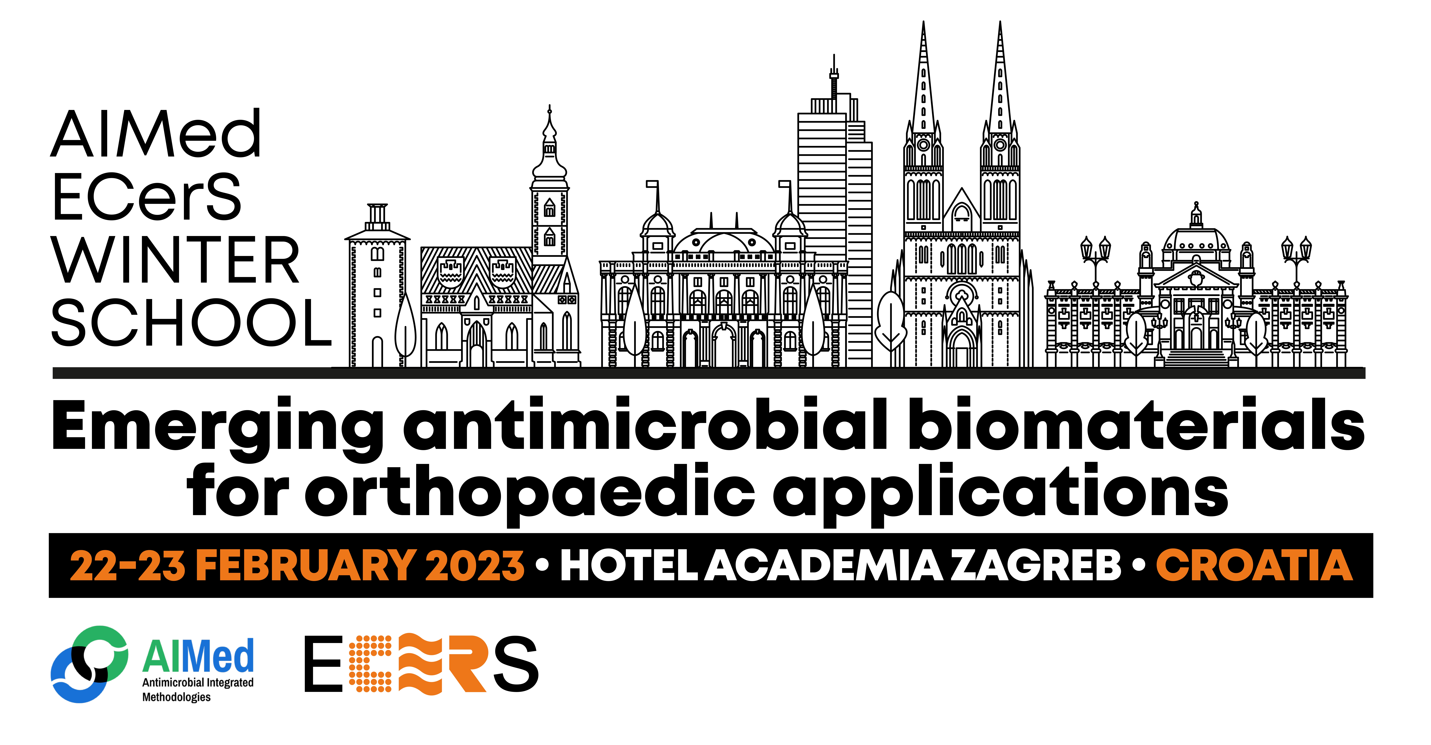 We are glad to announce that the second AIMed School will be organised by ECerS and the AIMed network in Zagreb, Croatia, on 22nd and 23rd February 2023.
The School focuses on the Emerging antimicrobial biomaterials for orthopaedic applications. The 2-day programme will provide a multi-disciplinary and intersectoral training for Early-Stage Researchers (ESRs) and for external postgraduate students and post-doctoral research fellows.
The programme includes presentations from experts and leading researchers in the field.
The Winter school will provide an enjoyable and productive opportunity to interact and meet with colleagues in the nice city of Zagreb!
Learn more about the Aimed Network!
Download the programme of the School here - update 18/01/2023!
Registration fees are of :
Members of ECerS: 450 € for students and 550 € for professionals
Non members of ECerS: 500 € for students and 600 € for professionals
Including: 3 nights at Hotel Academia (or Hotel Dubrovnik) in Zagreb (nights of 21, 22 and 23 February), coffee breaks and lunches and Gala dinner on 22nd February.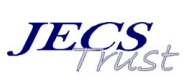 A request has been submitted to the JECS Trust by the organisers to offer 10 traveling grants of 400 € to participants registered to the School - more information will be communicated at the beginning of February 2023.
Deadline for registrations is 15th January 2023 - limited to 20 participants outside the Aimed project!
Contact: school@ecers.org
The AIMED Network is funded by the Marie Currie Action of the European Commission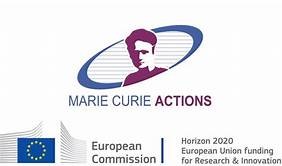 Last news
YCN Newsletter 18 - New YCN Representative call
You can now apply to the YCN Representative position here! Deadline for applications is October 31st 2023.
Next Deadline to apply to the JECS Trust is 30th November 2023!
Please note that the decisions of the JECS Trust board will not be known before end of February 2024. Activities submitted for the deadline of 30th November 2023 for support from the JECS Trust should then not begin before mid-March 2024.
Information
Contact us for any information: info@ecers.org - We will respond to your inquiry as soon as possible.