The European Ceramic Society
YCN Photo Contest 2019
Here are the results of the 2019 Photo Contest:
1.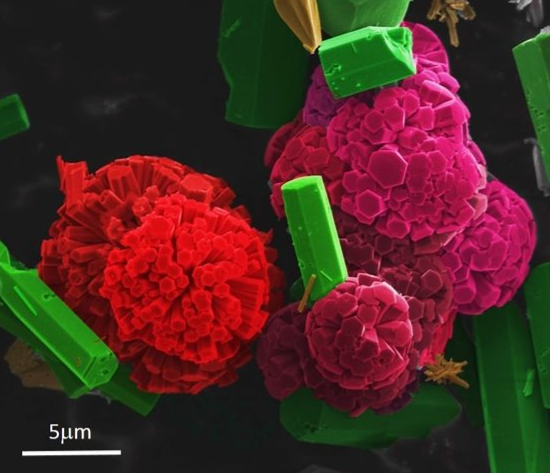 Paloma Almodóvar, Spain
Geraniums aren't just for Grandmas!​
Hexagonal molybdenum oxide obtained by a chemical precipitation method and subsequently annealed at 120ºC. At this temperature the rods tend to merge together into "balls" (which constitute the "micro-geraniums" in this picture) to increase their size up to 5x20 microns.
2.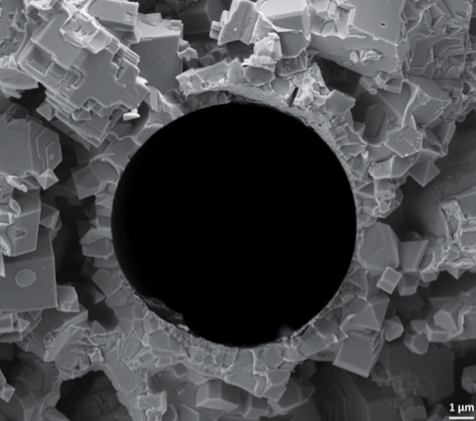 Antoni Vinci, Italy
Crystal black hole
Carbon fibre fracture surface surrounded by zirconium carbide crystals.
3.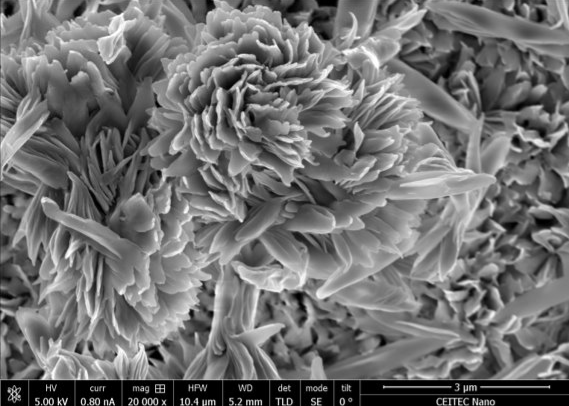 Premysl Stastny, Czech Republic
Microflowers​
Reprecipitated hydroxyapatite​
Last news
Shaping 8 - Call for abstracts
We are pleased to inform you that the Call for Abstracts for the next Shaping conference (8th) is now open !!
YCN Industry in the spot : BELREF SA - Research and development of refractories by Léna Roumiguier
YCN Newsletter 11 - December 2021
Information
Contact us for any information: info@ecers.org - We will respond to your inquiry as soon as possible.