The European Ceramic Society
YCN Photo Contest 2020
Here are the results of the 2020 Photo Contest:
1.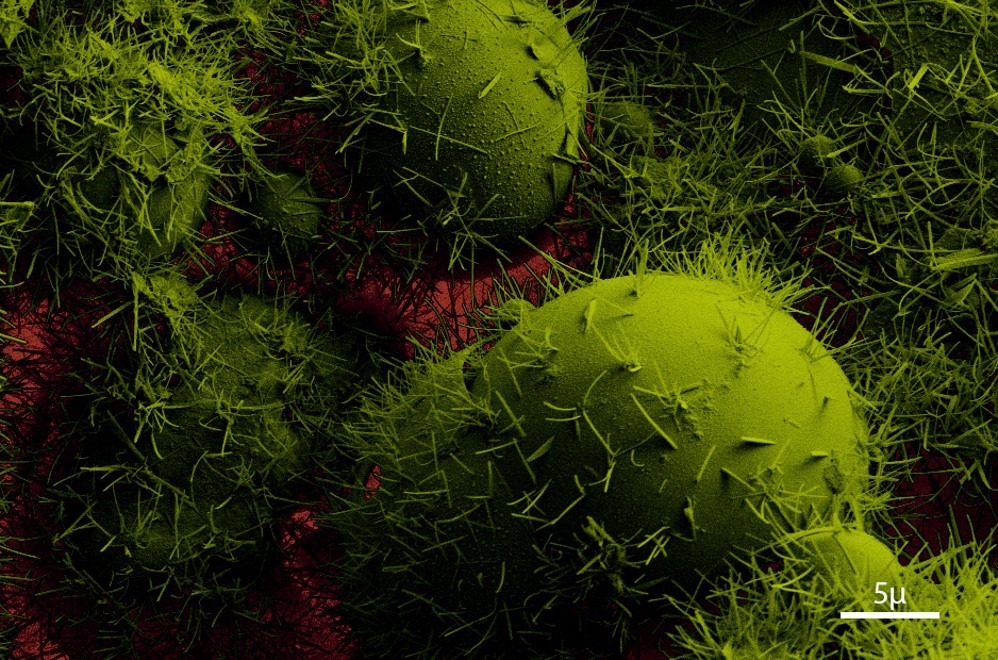 Gıyasettin Can Tatlısu, Eskisehir Technical University, Turkey
New Generation Thermal Insulation Material Affected by Covid-19 Pandemic Outbreak
2.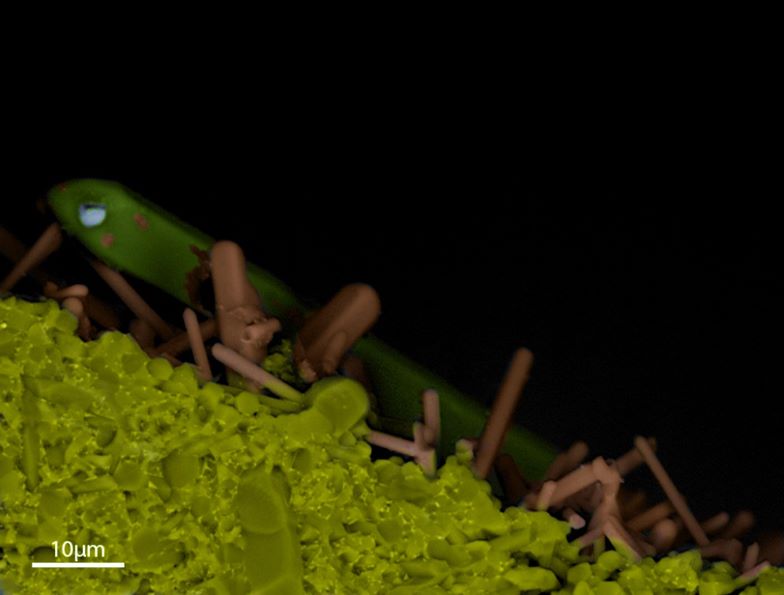 Onur Kagan Enni
Disguised Grasshopper
α, β SiAlON ceramic. Elongated hexagonal shaped β-SiAlON grains are growing after sintering above 1700 °C.
3.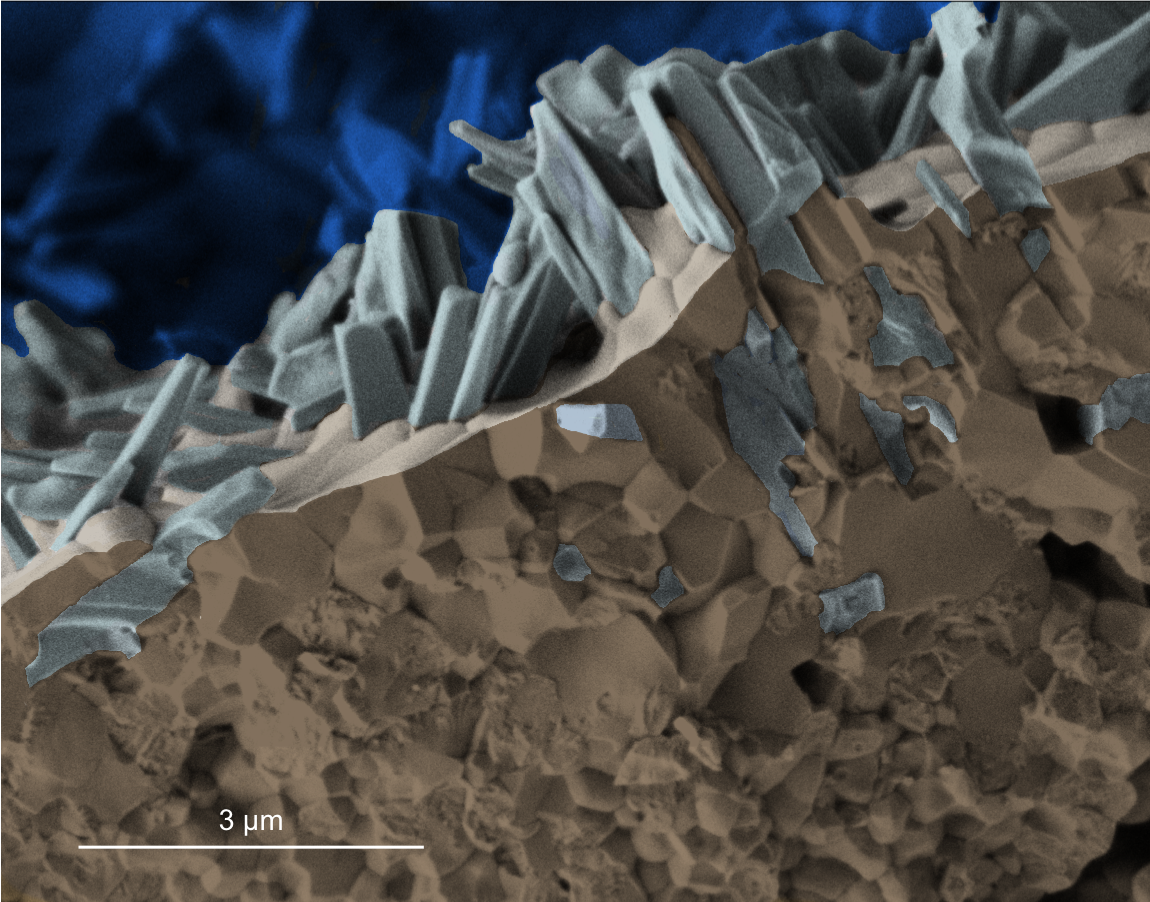 Carmen Muñoz Ferreiro, Dpto. Física de la Materia Condensada (Universidad de Sevilla) ICMS (CSIC-US) and MATEIS (INSA Lyon)
A stone desert is born
The micrograph shows boron oxide nanocrystals (in the form of pilars) coming out from a zirconium oxide (3YTZP) matrix. The event occured after the oxidation of a boron nitride (BN) nanoplatelets/3YTZP composite at temperatures over 1000 ºC. We can also see that due to this oxidation, the 3YTZP grains on the surface have suffered a martensitic transformation from the tetragonal to the monoclinic phase (visible because of a higher grain size).
Last news
ECerS 2023 : Abstract submissions and registrations are open!
It is our great pleasure to announce that registrations and abstract submissions are open for the 2023 ECerS biggest event: the XVIIIth Conference and Exhibition of ECerS that will take place in Lyon from 2nd until 6th July 2023!
YCN Newsletter 14 : New YCN committee member
Dr. Awais Qadir joined the YCN committee as a new member !
Information
Contact us for any information: info@ecers.org - We will respond to your inquiry as soon as possible.