The European Ceramic Society
List of hotels - Fire-ECerS Summer School
Go back to the School main page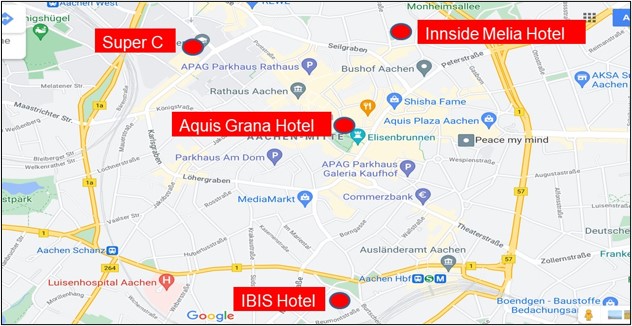 Aachen
Special rate available using "Summer FIRE School 2022" (Offers until 16.05.2022)
Walking distance - from 90 to 140 € per night:
Tata Steel, IJmuiden
We pre-booked hotel rooms in The Netherlands for the night of 29th June so no need for you to do it directly – more information will be sent to the registered participants.
Last news
YCN Newsletter 18 - New YCN Representative call
You can now apply to the YCN Representative position here! Deadline for applications is October 31st 2023.
Next Deadline to apply to the JECS Trust is 30th November 2023!
Please note that the decisions of the JECS Trust board will not be known before end of February 2024. Activities submitted for the deadline of 30th November 2023 for support from the JECS Trust should then not begin before mid-March 2024.
Information
Contact us for any information: info@ecers.org - We will respond to your inquiry as soon as possible.