The European Ceramic Society
List of hotels - Fire-ECerS Summer School
Go back to the School main page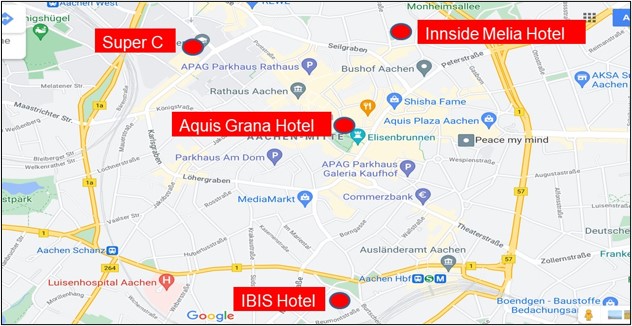 Aachen
Special rate available using "Summer FIRE School 2022" (Offers until 16.05.2022)
Walking distance - from 90 to 140 € per night:
Tata Steel, IJmuiden
We pre-booked hotel rooms in The Netherlands for the night of 29th June so no need for you to do it directly – more information will be sent to the registered participants.
Last news
Open Ceramics - don't miss the ongoing Special Issues!
Reduced Article Publishing Charges for ECerS members and no charges for publishing in the current Special Issues!
Award on Best Contributions to the Wiki on Ceramic Processing!
The JECS trust is funding an award for the best contribution to the Wiki on Ceramics Processing.
Information
Contact us for any information: info@ecers.org - We will respond to your inquiry as soon as possible.