The European Ceramic Society
Fire-ECerS Summer School

The 2022 FIRE-ECerS Summer School "Eco-Design of Refractories : E for Ecological, Economic, Eco-energetic" will be held at the RWTH Aachen University, Germany from June 28th to June 29th and will be open to students and industrialists. A visit of Tata Steel plant in Ijmuiden, The Netherlands, is also planed on June 30th.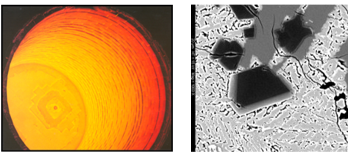 This Summer School aims to promote cooperation on educational programs in refractories among the major institutions and companies of the sector. This school will favour networking between young scientists and experimented professors and experts. It will create links between different scientific communities (ceramics, refractory manufacturers, metallurgy, mechanics, thermodynamics, instrumentation, sustainable development) and between industrial and academic research.
Face to face and virtual training course:
Integrating 3 aspects : fundamental approach, industrial needs, new approaches on innovations
Proposing a good balance between : the courses, an industrial tour, exchanges and conviviality
Please follow the links to find more information:
Last news
17th YCN Webinar - 14th September 2023
Don't miss the 17th YCN Webinar !!
Obituary Professor Paul Goursat
It is with great sadness that we inform you that our dear friend and colleague Professor Paul Goursat died peacefully.
Information
Contact us for any information: info@ecers.org - We will respond to your inquiry as soon as possible.